Joel Silverman turned a childhood dream into a lifelong career of training and performing with the animals he loves so much. Joel actually started off in the park operations department picking up trash at Sea World in San Diego in 1975 at the age of 17. From his early days in the 70s and 80s, Joel found himself working in nearly every theme park in Southern California. Whether he was training killer whales at Sea World, dolphins at Knott's Berry Farm and Magic Mountain, or birds, dogs, and cats at Universal Studios, Joel adapted the techniques he developed to launch a successful career in training animals to star in live shows, Hollywood films, television programs and commercials.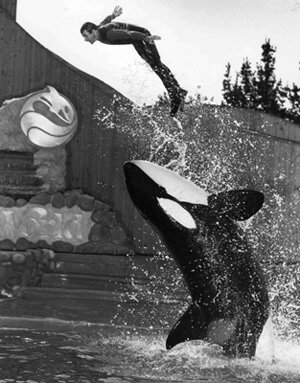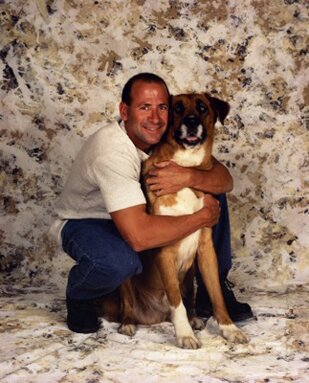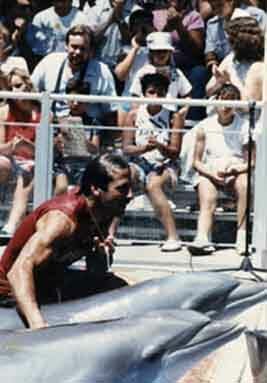 | | | |
| --- | --- | --- |
| SEA WORLD - 1983 | "DUKE" 1992-2005 | KNOTT'S BERRY FARM - 1986 |
ANIMAL TRAINER
For over 30 years Joel has worked behind the scenes training animals for movies, TV shows, and commercials. For the past 13 years, Joel has been closely involved, and has been responsible for coordinating and training of the cats and dogs in most of the IAMS national commercials and print ads. Here is a shot of Joel in action in the motion picture " A GOOD YEAR", Directed by Ridley Scott and starring Russell Crowe.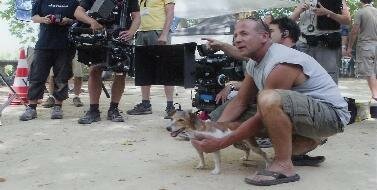 TV SHOW HOST
As a host of the popular television series Good Dog U on Animal Planet, from 1999-2009, Joel had the opportunity to showcase his unique ability to relate to and problem-solve behavior issues with a wide variety of dog breeds and owners. Joel's ability to commincate to pet owners in a friendly and gentle manner is what has propelled him to hosting GOOD DOG U, and his new syndicated TV series coming in spring of 2011. The name of the show is Dog & Cat Training With Joel Silverman. Stay tuned for more information on our site as we shoot the pilot later this year.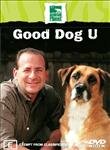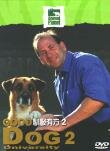 PERSONAL APPEARANCES
Appearing on national programs such as Live, With Regis and Kathie Lee, CNN, MSNBC and FOX News, along with hundreds of local morning news programs, Joel has offered advice on pet care and training based on his lifetime commitment to the welfare of animals and their special place in our lives. His efforts on behalf of animal rescue and welfare organizations are well known and Joel's personal and professional priority. In 2009 and 2010, during Joel's "What Color is Your Dog" book tour, Joel appeared on dozens of local morning shows and has given dozens of interviews. Go to our MEDIA PAGE to see many of the interviews and personal appearances:
DOG TRAINING CLASSES
In the past few years, Joel has done literally doznes of dog training seminars across the nation to promote his book "What Color is Your Dog?". After the seminars, Joel was always encouraged by guests asking him to start up some dog training classes. For now, Joel is offering private dog training classes in the South Orange County area. Just go to his DOG TRAINING CLASS page.
VIDEOS FROM THE PAST
Over the past 20 years Joel has sold over 400,000 dog training videos that always have focused on his own style and method. His current 7 behavior dog training DVDs on this site are by far the best selling product here. Click on Joel's Dog Training DVD Info Page.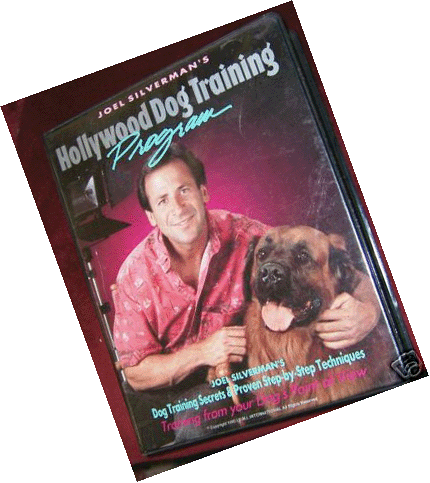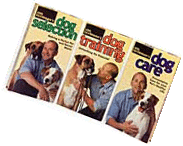 | | |
| --- | --- |
| THE HOLLYWOOD DOG TRAINING PROGRAM - 1989- | PETCO DOG TRAINING VIDEOS -1999- |